Happy Friday!!!! It's ALMOST Spring, how else is happy that Monday it will officially be Spring? Even though I live in New England and that doesn't really mean anything (it's currently 28 degress, freezing) but just knowing that we are going towards the warm weather just makes me happy.
Already back to today's topic and what I will be reading this weekend, I just started reading this book yesterday, it's the last Morgan Matson book that I haven't read and it's about time that I read, right?
Amy & Roger's Epic Detour by Morgan Matson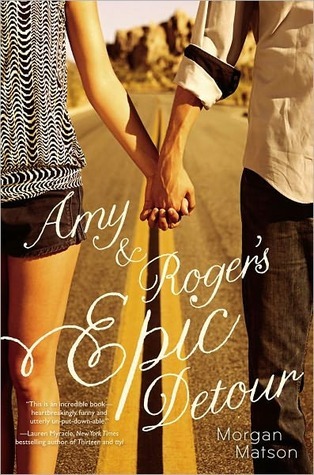 What are you currently reading?
XOXO,
Nelia