By now you all have read or at least heard about this book, or if you haven't read the book you have probably watched the movie, right? I have read and watched the movie and I actually loved both of them. Surprise, I know, I know...even though the movie had some things that were different I ended up still liking it a lot and I now that I'm talking about it I want to watch it again :) But, today I reviewing the book, so let's get to it:
Miss Peregrine's Home for Peculiar Children by Ransom Riggs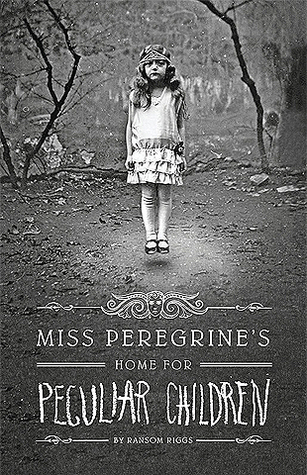 Sixteen year old Jacob travels to a remote island off the coast of Wales with his dad. The reason that he travels there is for him to find out more about his grandfather, who is passed away now but when he was a kid he had lived there and Jacob needs to know why this island was so important and special to his grandfather. In the island Jacob finds the ruins of Miss Peregrine's Home for Peculiar Children and he decides to explore its abandoned bedrooms and hallways. While walking around the abandoned ruins Jacob realizes that those children were more than just peculiar, they may have been dangerous and they were on a deserted island for a reason and as impossible as it may seem they may still be alive.
Jacob finds himself in an adventure that he never thought he would be and worse he finds himself having to make a decision that he never thought he would have to. And most important he now understands and believes his grandfather more than ever.
It took me forever to read this book and I'm going to confess it was because of the strange and creepy pictures in the back and throughout the book, but once I started reading and got into the story? OMG, it was amazing and I couldn't put it down. I totally, totally recommend this book, 5 out of 5 stars!!!
XOXO,
Nelia