Ah, I'm back with another book review, if you are new to my blog, I want to let you know that I review every single book that I read, so if you follow me on
GoodReads
, you will notice that I post reviews for all the books that I read there but I also post all my reviews here on my blog.
Now, let's get back to the reason to this post, the book review:
The Magicians by Lev Grossman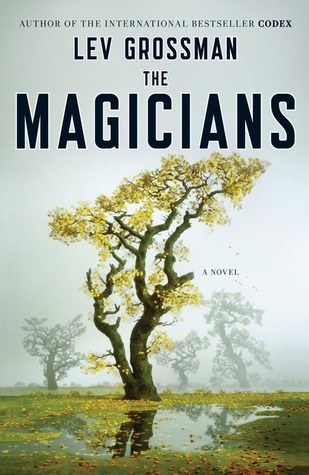 Quentin Coldwater is a high school senior and like most everyone else assumes that magic isn't real, that is until he finds himself admitted to a very secretive and exclusive college of magic in upstate New York. Once there, Quentin, indulges in all the joys of college, new friends, love, sex and booze, but most importantly he gets a rigorous education in modern sorcery. However, magic doesn't bring the happiness and adventure Quentin thought it would. After graduation, he and his friends stumble upon a secret that sets them on a remarkable journey that may just fulfill Quentin's yearning. But their journey turns out to be darker and dangerous than they'd imagined.
First of all, I watched the first Season of The Magicians on Netflix and loved it and I really think that was my mistake because I really like to read my books before watching any movies or series that are based on them. But this time I did the opposite and I kept comparing the show to the book and so many of the characters were different and the things that happened on the book were so different from the show and I kind of wanted to be the same. Mistake number 2. I gotta say that the first half of the book dragged for me, but towards the end it did picked up and it got more interesting and even though things were still different from the show I could separate them and enjoy the book a little more. I ended up giving this book 3 out of 5 stars, it was slow, it took me a while to read but will I continue and read the last two books of this trilogy? Yes, I will and I will let you know if it gets better.
Have you read this book? How about the whole trilogy? Have you watched the show?
XOXO,
Nelia