So, winter has official arrived in Massachusetts, late, very, very late but it's here. We had a big snow storm yesterday where we all end up having a snow day (yeah), but it's not over yet. There is more snow coming tonight and tomorrow and Sunday and even more next week. Jeez, and here I was thinking this winter is so good, I wasn't complaining too much and now boom, snow storm after snow storm. If I get snow days out of it, I guess it's not too bad lol. I can get lots of reading done like I did yesterday. Is it snowing where you are?
But anyways, as we are getting lots of snow looks like I'm going to get getting lots of reading done :) so here is the book that I'm currently reading and that I'll probably finish too lol
A Torch Against the Night by Sabaa Tahir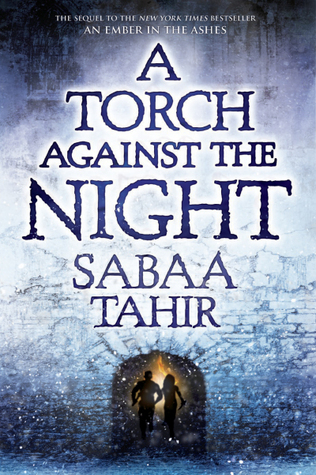 I picked this book up yesterday after finishing Looking for Alaska and I'm already 150 pages in and loving it. Laia and Elias? There is always something going one with these two and I love it. Can't wait to find out what else happens.
Have up started reading this series yet? Have you read this book?
What are you doing this weekend?
XOXO,
Nelia