It's Book Review Tuesday and that means it's time to review another book, I'm reviewing another book that I got from NetGalley (Thank You NetGalley). Let's do this:
Awake by Natasha Preston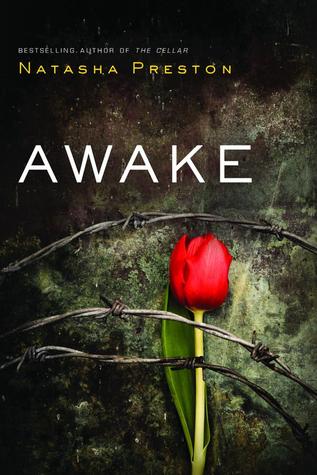 Scarlett is our main character and she doesn't remember anything before the age of four. Her parents tell her that was the fault of a car accident and she lives such a good and happy life that she doesn't mind at all. That is until she meets Noah, the new boy at school. They become friends right away and fall in love right away (urgh). He is really nice boy and wants to meet her parents right away and brings her and her parents to meet his parents right away (weird? YEAH), anyway, they start to go out and spend lots and lots of time together. He never pressures her to do anything, I mean anything at all. The only thing that he wants to know is about her past, he keeps asking Scarlett about what happened to her before the age of four and even though she tells him that she doesn't remember he keeps asking until she starts to remember bits and pieces of her past and starts to ask questions to her parents. Questions that will lead her to a past that would have been better left there, the past. Because her past has a secret that can get her killed.
I don't want to give too much away because I don't want to spoil too much, but I also don't want you to go into it too blind either like I did. When I read the synopsis I thought it was going to be a mystery and it was far off from it. Scarlett secret will lead her to a cult and crazy, crazy stuff will happen from there. And that's all I'm going to say.
I ended up giving this book a 3 out of 5 stars, and maybe it was because I was disappointed and because I thought it was a mystery at first and I was craving one? I don't know, but I have to say, be prepared for the stuff that happens with the cult people, because crazy doesn't cut. Do I recommend? If you like reading about cults and stuff like that? You will probably really enjoy it and the up until then it was pretty interesting too.
XOXO,
Nelia