Time for another book review...first of all Thank You NetGalley for the eARC of this book!!!
Perfect by Cecelia Ahern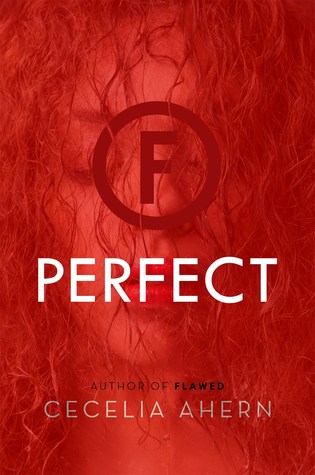 From GoodReads:
Celestine North is Flawed.
Ever since Judge Crevan declared her the number one threat to the public, she has been a ghost, on the run with Carrick, the only person she can trust.
But Celestine has a secret--one that could bring the entire Flawed system crumbling to the ground. A secret that has already caused countless people to go missing.
Judge Crevan is gaining the upper hand, and time is running out for Celestine. With tensions building, Celestine must make a choice: save just herself or risk her life to save all Flawed people.
----------------------
After reading Flawed I was so glad that I had this book to read it right away. And oh man, Celestine had so many things thrown at her. Do this, no wait, do this first. No, wait...maybe you should do this. The poor girl was thrown everywhere, I'm so glad that she had Carrick by her side, especially in this book. She has so many decisions to make and they weren't easy, especially when she had to start to trust people to help her, people that she had never met in her life before. Lots and lots of things happened in this book and don't think that Celestine had it easy because she suffered again in this book, she was captured and rescued again. Judged so many times and I think that is the worse, when you just keep getting judged.
At the end she did it...she fought and fought hard for what she believed and she won. Want to know what exactly and how? Then you need to read the book, no spoilers :)
4 out of 5 stars...
XOXO,
Nelia