2016 is over, 2017 is here and it's time to talk about reading challenge and goals for this year.
My 2017 reading goal is to read 100 books again, I know that for the last two years I have read over 100 books but in the back of my mind I'm afraid that if I increase my reading goal I will totally fail, so...I will keep it at 100, it's a good number, right?
Some of the goals that I have for this year is to read more different genres, I have moved out of Dystopian a little and I was afraid that I would not enjoy the other genres as much but I surprised myself. I have read more fantasy last year and I loved it. This year I want to continue to read more fantasy books but also explore other genres as well, I read a couple mystery books and I want to read more of that too, I also want to get to science fiction genre more and another one that I want to read more is historical fiction. Okay, that's plenty of different genres and that means lots of books to read.
Another goal for me this year to complete a lot of the series that I have started and haven't finish it yet. And I have a lot of them to finish it, I had a list and scared the crap out of myself lol. I also have a few series that I have been meaning to start and that are completed already or the last book is getting published this year so it's about time I get to it.
And my final goal is to read books that are on my shelves or in my kindle first before buying new ones...let's hope it works :)
And finally, I haven't done a January TBR but I have read a couple books yet and here is a couple more that I'm planning to read:
Wild by Cheryl Strayed:
read
Stalking Jack the Ripper by Kerri Maniscalco: read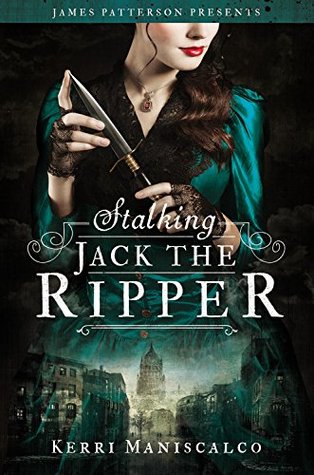 The Hidden Prince by Jodi Meadows:
read
The Glowing Knight by Jodi Meadows: read
The Burning Hand by Jodi Meadows
The Black Knife by Jodi Meadows
The Kite Runner by Khaled Hosseini: currently Reading
Amulet: The Last Council by Kazu Kibuishi
Amulet: Prince of the Elves by Kazu Kibuishi
That's all I can think of right now, we will see how the rest of the month goes and what else I get to read. I'm happy if I get to read the 2 Graphic Novels because I want to read more GN this year too and by reading the 4 novellas above I will truly complete the The Orphan Queen series.
What are your reading goals for this year? And what are you reading to start the year with?
XOXO,
Nelia