Fall is officially here and with it the colder weather and wait for it...I already have a cold. :( It sucks but because the weather is cold I can just put my sweatpants on and drink tea and read a lot. And read a lot I did these last few days. Here are the books that I read in September in the order that I read them :)
1. The Stonekeeper (Amulet #1) by Kazu Kibuishi- 4 Stars-New GN series that I picked up and really enjoying.
2. The Walking Dead: Miles Behind Us- Volume 2 by Robert Kirkman- 4.75 Stars-It's picking up and I really, really liked this Volume. Can't wait to continue.
3. The Flame and The Arrow by Emigh Cannaday- 3.5 Stars-It was okay.
4. The Rose and The Dagger by Renee Ahdieh- 5 Stars-I freaking loved this book, that's all I'm going to say now.
5. It Ends With Us by Colleen Hoover- 5 Stars-Another book that I loved this month...CoHo is the queen.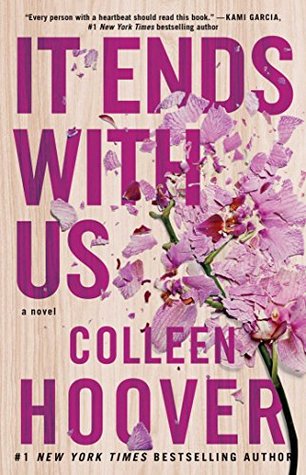 6. The Stonekeeper's Curse (Amulet #2) Kazu Kibuishi- 4.75 Stars-getting better...
7. Saven Disclosure by Siobhan Davis- 5 Stars-Talking about getting better, 2nd book in the Saven series was the bomb, I'm hooked.
8. The Cloud Searchers (Amulet #3) Kazu Kibuishi- 4.5 Stars-this one answered so many questions and left us with more for the next Volume.
9. Saven Denial by Siobhan Davis- 5 Stars-Never read a Novella that was so essential...I'm still thinking about it :)
10. Peak Roland Smith- 4.75 Stars-I never thought that I would love an adventure book but this one proved me wrong. Great job Roland Smith.
11. Thirteen Reasons Why Jay Asher 4.25 Stars-And to end the month, an Banned book and one that screwed with my mind and heart...yep that's how I do things, but I still enjoyed it a lot.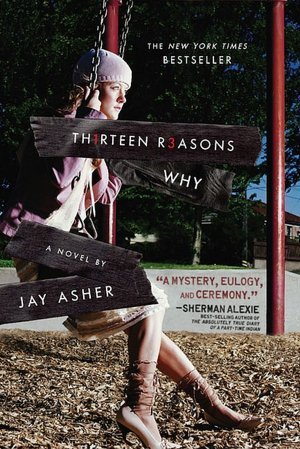 September was a really great reading month, it didn't start that way, I was kind of in a reading slump while reading The Flame and The Arrow but once I finished that and started reading the other books I got over my slump and stared picking up book after book and I'm so happy how this month turned out. I don't even know which book was my favorite because I read so many amazing books. The Rose and The Dagger was an amazing end to a duology and I just loved those characters and world so much and even though I was sad that it was ending the author did an amazing, amazing job with the end. Then I picked up Colleen Hoover's new book It Ends With Us and it ripped my apart and pulled me back again, she is the queen of adult contemporary writing but this book was different but still splendid, wait, there is no words to describe it, thank you CoHo for writing this book. After that, I wanted something littler because you just need, I picked up Siobhan Davis alien's story Save, books 2 and 2.5 and I'm just freaking hooked on the story and cannot get enough of it, the guys are hot and the girl is badass, what more do you need? Nothing! Then I picked up an adventure book, what? I know, not my kind of reading and I actually surprised myself with Peak, it's a story about Everest and there is just a lot more to it and I will talk more about it on my review. And to finish the month I picked up Thirteen Reasons Why, because I needed more heartbreaking stories, you know. It actually was a lot different from what I thought it was going to be, it was told from a guy and of course the dead girls perspective and it surprised me.
Yeah, an amazing month, favorite book? I just cannot pick this month, way too many great ones...so I'm not picking one this month.
What did you read in September? And did you have a favorite book?
XOXO,
Nelia