It's October and Fall and Halloween month and my son's Birthday month, I can't forget that lol. That's a lot of things this month lol. With October here I had to look at my TBR for the rest of the year and at the books that I still wanted to read this year and haven't done yet so I have a list of them and I'm going to split them for the next 3 months and read them, hopefully :) (prays that it happens)
So, here is my TBR for the month of October:
1. End of Days by Susan Ee-
I still cannot believe that I haven't read and finished this trilogy yet, I loved the first two books, but no worries because I have already bought this ebook AND I'm currently reading :)
2. City of Souls by Cassandra Clare-
It's time, people, more than time to read this book and hopefully finish TMI series this year...I love this series and I have no clue why I'm taking forever to finish it.
3. Ruby Red by Kerstin Gier
-uh no words...
4. Princess of Thorns by Stacey Jay
-I heard this is a retelling and I love them :( I need to read it, wait I need more hours in my days to read more, yes that's it. :)
5. Invaded by Melissa Landers
-Well, good news with this one, it's Oct 5th and I have read this one already :)
6. Never, Never Part 3 by Colleen Hoover
-Same thing with this one, have read it and it this one only took me a couple hours so that was an easy one.
7. Miss Peregrine's Home for Peculiar Children by Ransom Riggs
-I'm planning to go to the movies this weekend to watch this one so that means that I'm picking this one up this week and reading it because I refuse to go to the movies before I read the book first.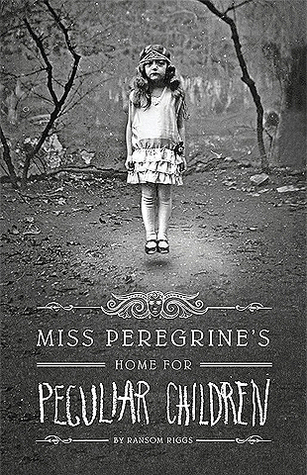 Okay, that's all I'm adding for October and that's quiet a lot actually, hopefully I will stick with these books and read all of them. I don't even want to look at any new books coming out because I will get distracted and buy them. I already have some at home that I want to read but I will only read them if I finish these first. hahahah I sure hope this works, lol.
What are you reading this month? And have you read all the books that you wanted this year?
XOXO,
Nelia