How is it that the month of July is over? How? I'm not okay with that, with July over, Summer is almost over too and that is NOT okay, right? AH...Alright, let's check out what I read this month, it wasn't a bad reading month, considering all the fun I have been having this month. Let's check it out:
July 2016 Wrap Up
1. The Unexpected Everything by Morgan Matson: 4 Stars. I enjoyed this book a lot and it's really summery, totally recommend it.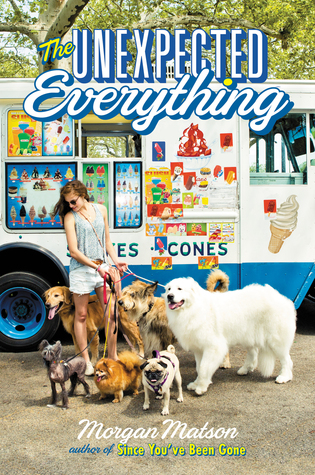 2. Rat Queens-Volume 1 by Kurtis J. Wiebe:
4 Stars-New GN series and I cannot wait to continue with it.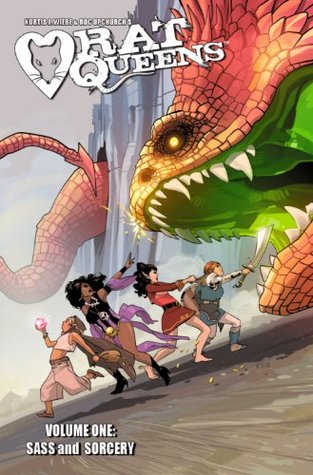 3. The Winner's Kiss by Marie Rutkoski:
5 Stars-OMG it's over and it was amazingly beautiful.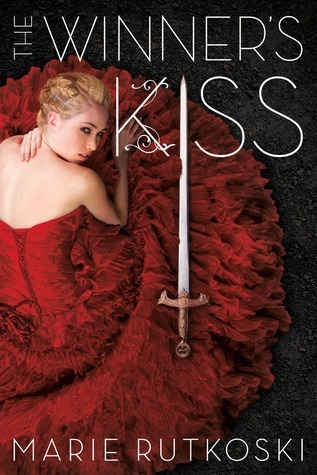 4. A Court of Mist and Fury by Sarah J. Maas
: 5 Stars-I mean; do I have to say anything about it? SOOOOOO AMAZING and thank you for my first book hangover of the year.
5. Happily Ever After by Kiera Cass
: 5 Stars-I had already read 3 of the short stories in here but I really wanted to read: The Favorite and it didn't disappointed me and it even had some mini short stories of other characters, I love it.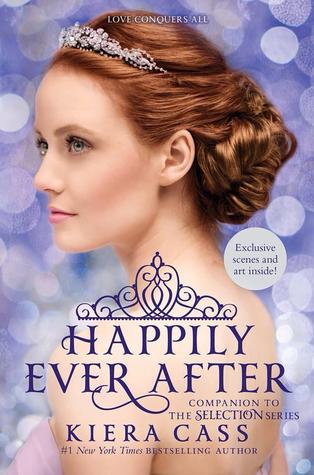 6. Paper Princess by Erin Watt:
4.5 Stars-Ah, I loved this book and the end? Amazing cliffhanger, but the good thing about it was that the second book was coming out the next day after I finished it so...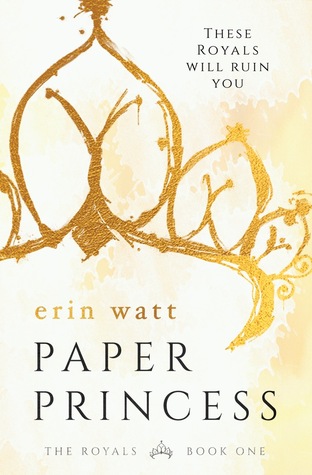 7. Destined for Doon by Carey Corp:
4 Stars-I forgot how cute this series is and yes it's cheezy but that's what you need sometimes and it's summer time and I'm all for cheezy books right now. Cannot wait to read the next one.
8. Broken Prince by Erin Watt
: 5 Stars-Book Hangover #2 of the year, I'm still suffering from it, I cannot stop thinking about these Royals and that ending? OMG, it's killing ME. The worst part is that I have to wait until October for the next book, :( I totally recommend these books, sooooo gooooood.
9. Blood, Ink and Fire by Ashley Mansour:
Currently reading, I started, okay but Broken Prince gave me such a Hangover that I'm so enjoying this one as much as I thought I would so I'm still going to continue with it and see if it gets better. I'm about 15% into, it's a dystopian book where books and reading is prohibited (what got me intrigued), we will see.
Not bad right, let's see ACOMF is enourmous and it gave a huge book hangover and talking about book hangovers? Paper Princess and Broken Prince managed to give me another one, this was a month of book hangovers for sure. But those books were my favorites of the month and just mentioning them I just want to go and re read them all over again and I am not one that re reads books, let me tell you. AHHHHH I really, really love those books and need the 3rd book of those series now...WHY do these authors do this to us? Those cliffhangers are killing ME. AHAHAHA.
What did you read this month? What were you favorite book/books?
XOXO,
Nelia